The Application of Meditation
Designing Effective Meditations
Meditation is powerful. And subtle. And wonderful! It is both a process – something we attempt to do – and an experience – something that happens which is beyond our doing or control.
How you prepare your mind & body for the meditation (the techniques you choose) creates the foundation for the meditative experience because it infuses the practice with the qualities of those techniques. This crucial step helps to create the right state for your meditation to work and sets up the trajectory the experience is likely to follow.
Take this experience even further. Learn the actual structures present in a meditation and how to adjust them to elicit different experiences in the meditation. 
The Application of Meditation class takes the tools and practices from our Wednesday Morning Meditations and explains them. It is an in-depth review and reflection on the structures that generated the experiences you had. Through this process you will learn about the what, how and why of meditation, especially the application of meditation!
Prerequisites
Because of its connection to Wednesday Morning Meditation, you must be:
Begins: Immediately
Date/Time: 2nd & last Wednesday of the month at 7:45am PT for 1 hour
Duration: Ongoing
Location:
Zoom (free online video conference), which allows you to take classes wherever you are in the world. Classes will also be recorded and made available for replay via your Student Portal.
Please Note: Webcam is preferred, but not required to participate. A dial-in option is also available.
Teacher: Executive Director, Chase Bossart
Cost: $49 monthly subscription
Each month in the Wednesday Morning Meditations, we choose a different object for the whole month (often 2 months). While at the same time, we change the structure of the meditation practice weekly. We do this by adapting the preparation and the way the meditator interacts with the object of attention within the meditation.  This generates a series of different experiences around the same object. 
Then twice a month, directly after Wednesday Morning Meditation, in The Application of Meditation, we review what happened (sharing our experiences) and explain how the structure and instructions of the meditation generated the experiences that the participants reported.  During this time, we review things like:
The purpose and application of the preparation, for example the selected

āsanas

&

prāṇāyamas

How  the preparations could have been adjusted and what effect that might have had on the experience

The various meanings and significances of the month's meditation object

How personal experience influences the outcome of each meditation

The meaning and application of general meditation concepts and their application in Yoga Therapy
This course depends heavily on student participation. Your instructor will ask participants to share their experiences from the past 2 or 3 meditations and how those experiences impacted them. He then reviews the object, tools and structure of  the past few meditations. During this process he explains why he selected them by relating the explanations to the experiences shared. This facilitated conversation leads to an understanding of how the meditations were designed and how you can apply the philosophy and structure to your work with your own students.
Your high artistry of meditation design – that is what interests and inspires me.
What I love about Wednesday mornings is the endlessly unique experiences that show me new things about what meditation can do & about life & myself…I am an experienced designer… For me, meditation is the most fascinating experience of all to design. The worlds you open up on Wednesdays, the potential you hint at, your high artistry of meditation design – that is what interests and inspires me about meditation.
All those seeking to learn how to teach meditation

Meditation students looking to deepen their understanding of the process of meditation

Yoga Therapists wanting to learn how to design effective meditation practices for their clients

Students seeking to understand how to apply meditation, especially for healing

Students seeking a deeper understanding of their meditation experience and why they happen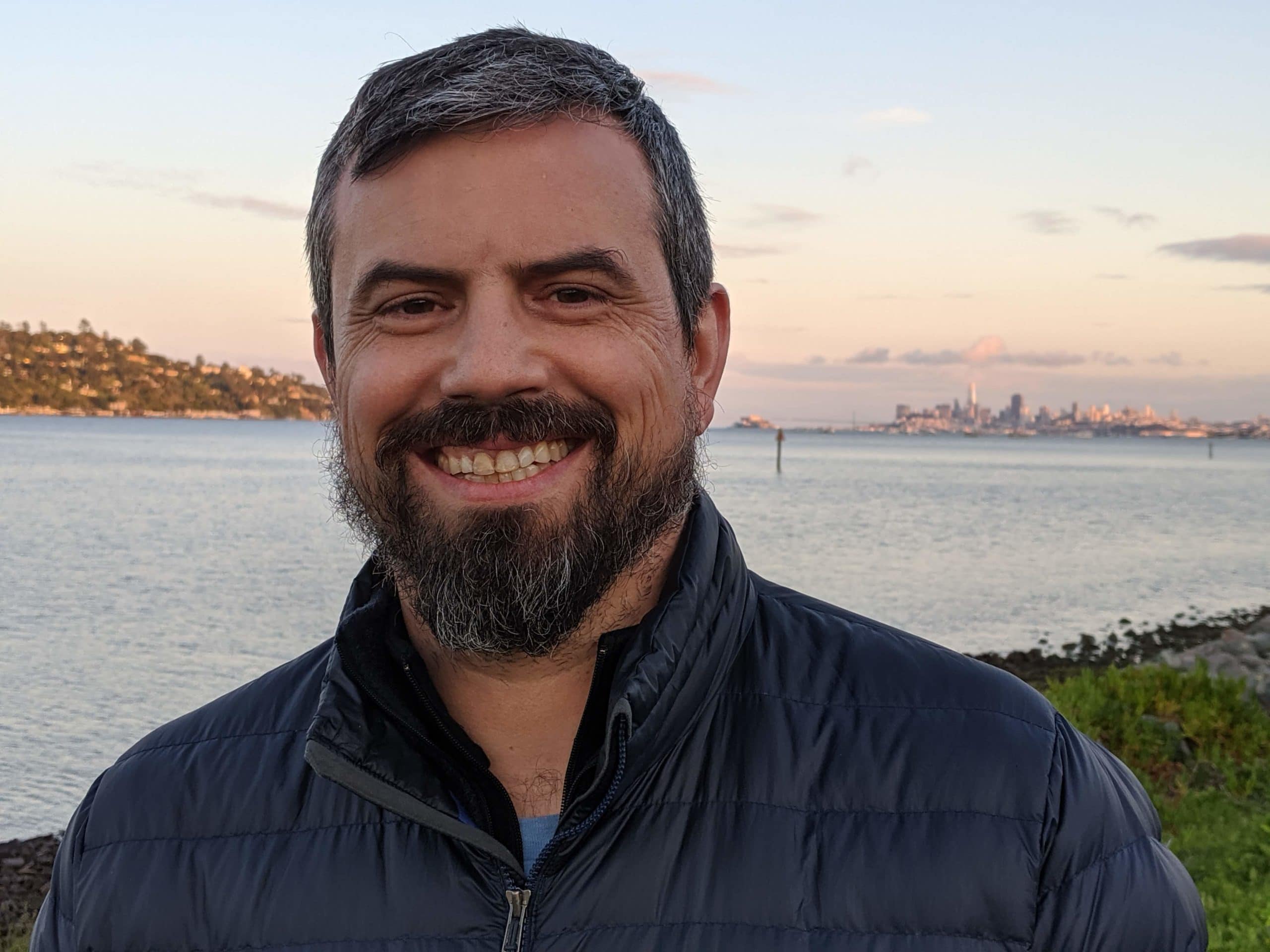 Executive Director of the Yoga Well Institute, Chase has been studying Yoga, Sanskrit, eastern philosophy and religion for nearly 30 years.
In 1991, as part of a study abroad program in Chennai, India, Chase took a semester-long course on Yoga Theory with Mr. TKV Desikachar that essentially set the direction for the rest of his life. He became a private student of Mr. Desikachar, who was his mentor and teacher for 20+ years. During that time, he spent a total of four and a half years in Chennai studying with him, his family and his senior teachers. He also had the opportunity to serve as a teacher at the Krishnamacharya Yoga Mandiram. From 2006-2012, he was the Director of Therapy and Education at the non-profit Healing Yoga Foundation in San Francisco.
His depth of knowledge on yoga and meditation are shared through practical, humorous anecdotes that translate to everyday life.
No need to worry with our 30 day, no questions asked, money-back guarantee.
Yoga Well Institute aims to provide inclusive and accessible programming for everyone. We are committed to our students and ensuring that this life-changing work is available to all. Tuition Waivers are available for individuals who require financial assistance. These waivers are offered in the form of a payment plan that considers an amount that an individual is able to afford and is reflective of their unique circumstances. We are especially committed to supporting BIPOC, LGBT+, Veterans, First Responders, and other under-represented communities. For more information and to apply, please CLICK HERE.