Yogasūtras in Action
How to Apply the Yogasūtras in Your Daily Life
There's a lot of talk about "Yoga off the mat." While Yoga is a great physical fitness activity and a wonderful meditation tool, what would your life look like if you
lived
Yoga? What does "Yoga off the mat" really mean?
Yoga, above all, is an experiential process of self-observation. In the Yogasūtras, Patañjali tells us what Yoga is and what happens as the result of Yoga. Through studying the  Yogasūtras, you will learn what that looks like.
In Yogasūtras in Action, a pre-recorded weekly experience, you will explore the applications of the Yogasūtras and how they relate to your everyday life.
You won't just study Yoga – you will live it.
Prerequisites
There are no prerequisites for this class. General knowledge of the practice of Yoga and a desire to study ancient text with an experienced teacher is preferred.
Begins: Immediately
Duration: 8 weeks
Location:
This is a pre-recorded class
that can be viewed via your Student Portal, allowing you to take class wherever you are in the world
Teacher:
Executive Director, Chase Bossart, M.A., C-IAYT, E-RYT 500
Cost:
A one-time payment of $49
I have effective, high-end tools in my kit.
I will be working on myself for the rest of my life, but thanks to my in-depth study of the sūtras with Chase I have the really effective, high-end power tools in my kit to do so.
This 8-week course is an in-depth introduction to the
Yogasūtras. You will learn the general flow of ideas in the Yogasūtras so that you can understand what it says with a specific breakdown of content for each chapter. Further, Chase will teach you how to study the Yogasūtras and why studying with an expert who can lead you through a contextual, word-by-word understanding of this ancient text is transformational in and of itself. 
By studying the Yogasūtras, you will:
Discover what Yoga is
Learn what balance is, why it's important, what it looks like and how to achieve it
Understand how the practice of Yoga relates to living your life
Learn to apply what you discover "on the mat" to your life "off the mat"
Explore what "Yoga in Action" is for you personally
Yoga is an experiential process – it is meant to be experienced and embodied. It quite literally is intended to change the way you perceive your world and to change how you experience the events in your life.
This is why one class will be available each week. In the week between classes, we encourage our students to rewatch the previous lesson, reflect on the concepts taught in each lesson, and ask questions or begin discussions in our private online community for peer and teacher support.
Studying the Yogasūtras, word-by-word, with an experienced teacher will allow you to truly encompass a Yoga lifestyle.
Conveys the energetic wisdom of the book.
Chase is uniquely adept at Sanskrit chanting and the language of Sanskrit. He teaches the Sūtras through a rigorous chanting method which sharpens concentration and conveys the energetic wisdom of the book. He is exacting and effective. He has sure knowledge of teaching methodology and the Sūtras' uncommon power. 
Yoga students wanting to understand more about how Yoga works to improve their lives

Yoga students seeking to study Yoga text

Yoga teachers looking for a deeper understanding of philosophy to be able to provide richer experiences to their students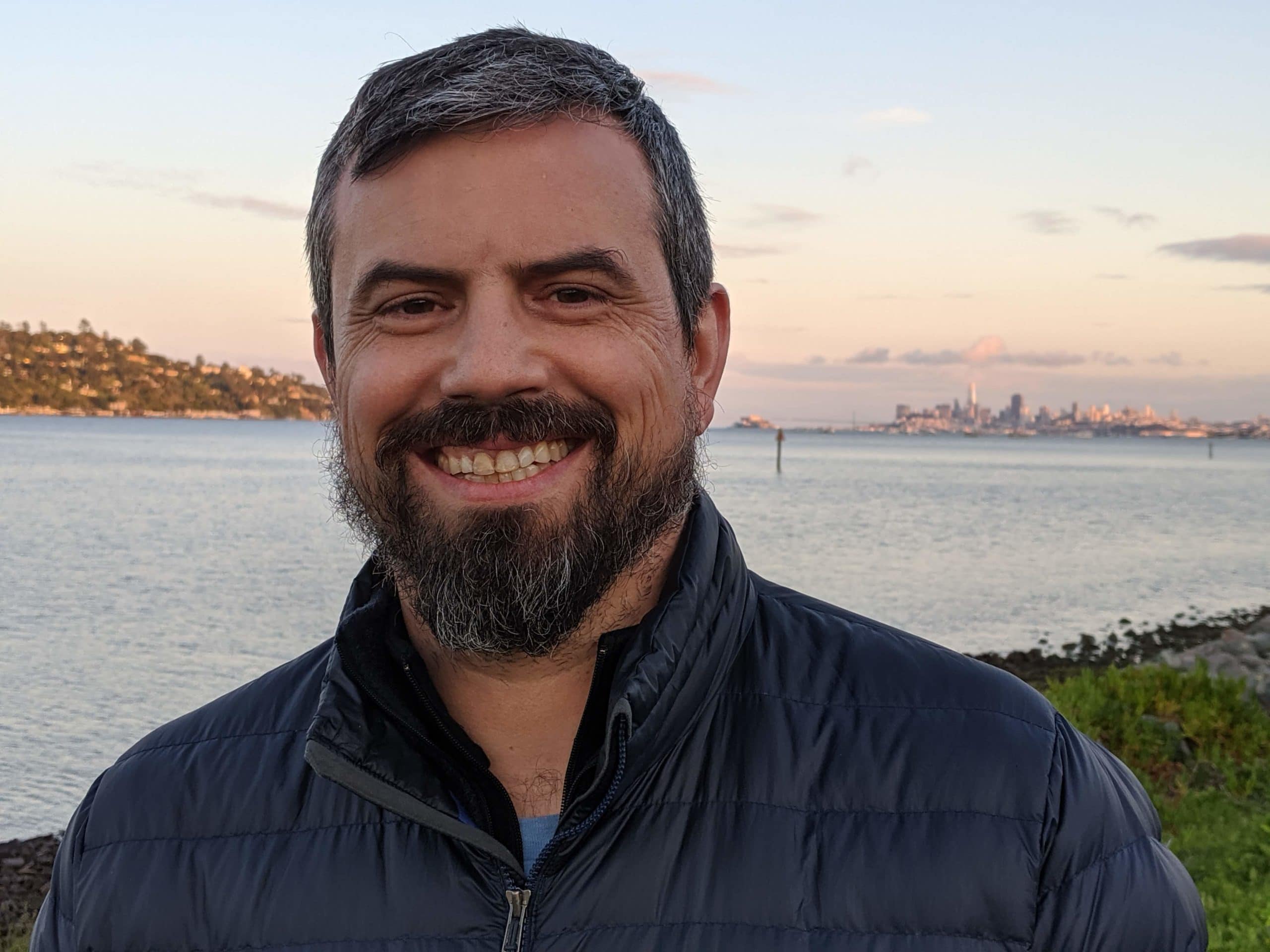 Executive Director of the Yoga Well Institute, Chase has been studying Yoga, Sanskrit, eastern philosophy and religion for nearly 30 years.
In 1991, as part of a study abroad program in Chennai, India, Chase took a semester-long course on Yoga Theory with Mr. TKV Desikachar that essentially set the direction for the rest of his life. He became a private student of Mr. Desikachar, who was his mentor and teacher for 20+ years. During that time, he spent a total of four and a half years in Chennai studying with him, his family and his senior teachers. He also had the opportunity to serve as a teacher at the Krishnamacharya Yoga Mandiram. From 2006-2012, he was the Director of Therapy and Education at the non-profit Healing Yoga Foundation in San Francisco.
His depth of knowledge on yoga and meditation are shared through practical, humorous anecdotes that translate to everyday life.
No need to worry with our 30 day, no questions asked, money-back guarantee.
At the Yoga Well Institute, we are committed to our students and ensuring this life-changing work is available to all. If finances are the only thing preventing you from enrolling, we invite you to complete our scholarship application and we'll do our best to work with you. We are especially committed to supporting BIPOC, LGBT+, Veterans, First Responders and other under-represented communities.