Śri Krishnamacharya & Mr. Deśikachar were fundamentally haṭha yogis. Their teaching of Yoga techniques, particularly āsana and prāṇāyāma, is organized according to the principles of haṭha yoga. When we understand the goals and purposes of Yoga as expressed in the Haṭha Yoga Pradīpika it becomes easy to see how those are expressed in the teachings of Viniyoga. This is why we are hosting a three hour workshop exploring how Viniyoga is haṭha yoga.
This workshop is a pre-recorded event, and a recording will be made available in your Student Portal immediately after purchase.
Online Workshop
Duration: 3 Hours
Teacher: Chase Bossart
Cost:  $87 $15 Special price through October 13th
Event Type: Pre-Recorded Workshop
A recording of the workshop will be available in the Student Portal immeditately after purchase.
You can expect a conversation surrounding:
How Viniyoga's teachings on

vinyasa krama

express

haṭha yoga

principles

Why

mahāmudrā

is so important in Viniyoga

How

prāṇāyāma

techniques are organized and why

How therapeutic modifications of techniques (

cikitsā

) are

haṭha yoga

  

Relationship between the breath, spine and attention
This workshop is ideal for the student who:
Wants to explore what an authentic

haṭha yoga

practice rooted in its traditional philosophies looks like 

Wishes to explore

prāṇāyāma

techniques

Has been a student in the Viniyoga tradition and seeks to better understand its context

Wants to better understand the role of haṭha yoga pradīpika

in Viniyoga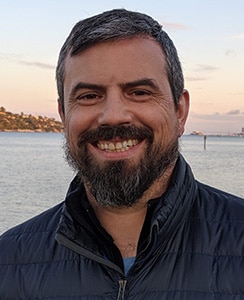 Executive Director of the Yoga Well Institute, Chase has been studying Yoga, Sanskrit, eastern philosophy and religion for nearly 30 years.
In 1991, as part of a study abroad program in Chennai, India, Chase took a semester-long course on Yoga Theory with Mr. TKV Desikachar that essentially set the direction for the rest of his life. He became a private student of Mr. Desikachar, who was his mentor and teacher for 20+ years.