Understanding Viniyoga Meditation
Where your journey begins
Does your mind frequently wander during meditation? Do you find yourself having difficulty focusing your attention? Do you wish your meditation experiences felt more consequential or consistent?
Many people dive into meditation without fully understanding the difference between the process and the experience of meditation, which can result in a lot of frustration, discouragement, or belief that meditation is too difficult. 
Whether you've started to meditate to manage stress, become more productive or focused, alleviate anxiety, or whatever your reason is, it is important to understand the basic principles of meditation to fully experience its benefits. 
Our pre-recorded class, Understanding Viniyoga Meditation, will help you overcome past challenges with meditation and set the foundation for an effective daily Yoga & meditation practice.
Prerequisites
Understanding Viniyoga Meditation is for anyone wanting to successfully explore the rich world of meditation — no experience is necessary to join this class.
Begins: Immediately and is available in your Student Portal for 3 months.
Duration: 6, 60-70min videos, released one at a time, every 3 days
Location:
This is a pre-recorded class that can be viewed via your Student Portal, allowing you to take class wherever you are in the world
Teacher: Executive Director, Chase Bossart
Cost Investment: 

One-time payment of $29
In these 6 classes, Chase will dive into the what, how, and why of meditation so that you can deepen your experiences. The class lays the groundwork that will truly define the rest of your meditation journey. Along with guided-meditations, here are the main topics covered:
Class 1
Why do we meditate?
Class 4
Preparing for meditation
Class 2
What is meditation?
Class 5
Definitions of meditation
Class 3
How do we meditate?
Class 6
How it all comes together
In the Viniyoga tradition, effective results are best achieved through consistent and intentional application. This is why one class will be available every 3 days.  In the week between classes, we encourage our students to rewatch the previous lesson, do the guided meditation again, apply the concepts to your meditation practice, and ask questions or begin discussions in our private online community for peer and teacher support.
I feel light in every cell.
When doing these guided meditations I feel light in every cell, I felt my body lighten dramatically while in meditation. I feel calm and at ease now. I have a clearer view of my role and what I know.
Yoga students looking to integrate meditation into their daily practice

Anyone seeking to alleviate stress through meditation

Anyone wanting to learn and understand the essential principles of meditation

Anyone desiring to improve their mediation experience through tips and guidance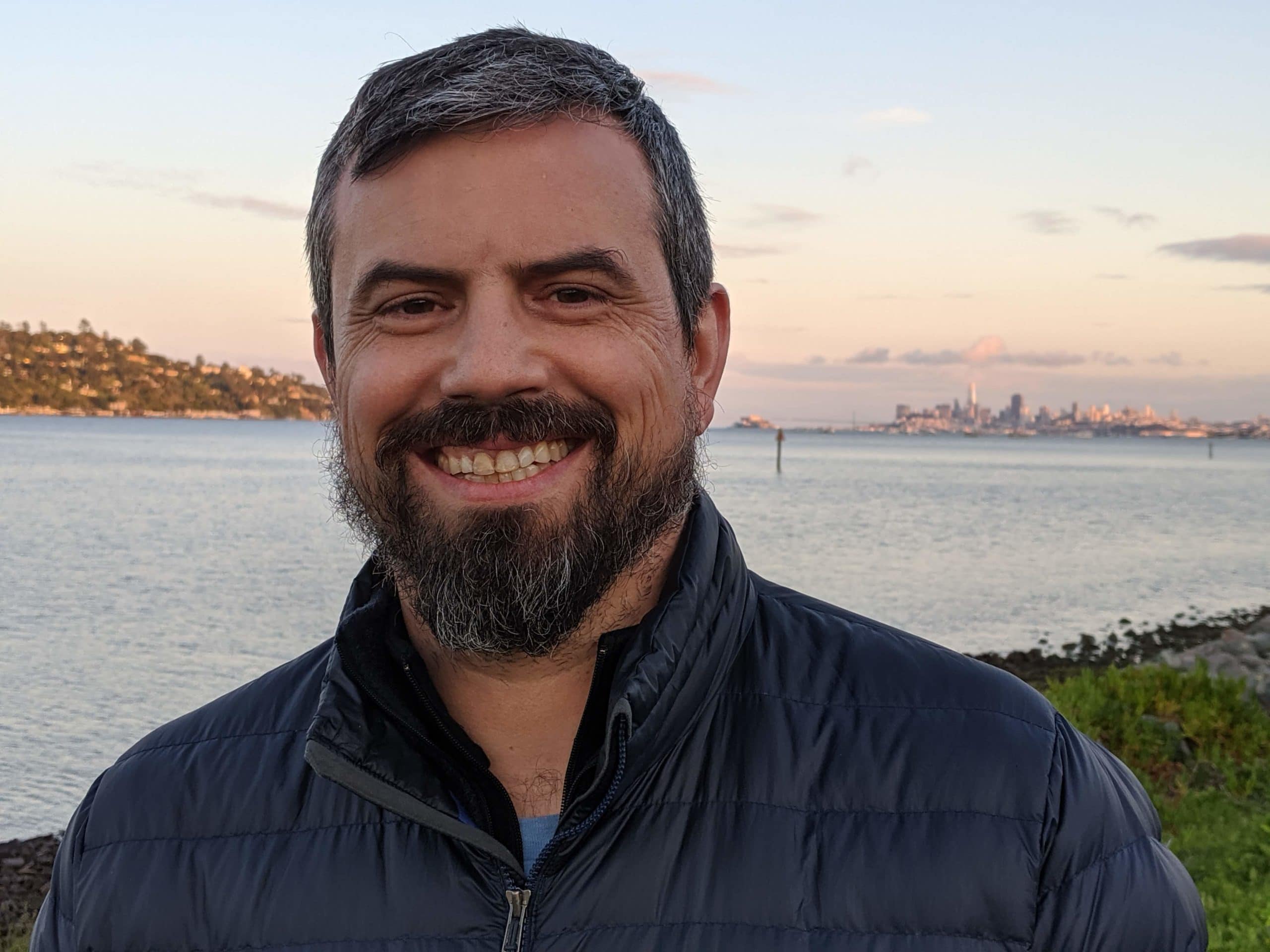 Executive Director of the Yoga Well Institute, Chase has been studying Yoga, Sanskrit, eastern philosophy and religion for nearly 30 years.
In 1991, as part of a study abroad program in Chennai, India, Chase took a semester-long course on Yoga Theory with Mr. TKV Desikachar that essentially set the direction for the rest of his life. He became a private student of Mr. Desikachar, who was his mentor and teacher for 20+ years. During that time, he spent a total of four and a half years in Chennai studying with him, his family and his senior teachers. He also had the opportunity to serve as a teacher at the Krishnamacharya Yoga Mandiram. From 2006-2012, he was the Director of Therapy and Education at the non-profit Healing Yoga Foundation in San Francisco.
His depth of knowledge on yoga and meditation are shared through practical, humorous anecdotes that translate to everyday life.
No need to worry with our 30 day, no questions asked, money-back guarantee.
Yoga Well Institute aims to provide inclusive and accessible programming for everyone. We are committed to our students and ensuring that this life-changing work is available to all. Tuition Waivers are available for individuals who require financial assistance. These waivers are offered in the form of a payment plan that considers an amount that an individual is able to afford and is reflective of their unique circumstances. We are especially committed to supporting BIPOC, LGBT+, Veterans, First Responders, and other under-represented communities. For more information and to apply, please CLICK HERE.