Join us for haṭha Yoga: More than Postures
Have you seen haṭha Level 1, or intermediate haṭha class, in Western Yoga Studios? 
After completing one of these classes, you may be tempted to think haṭha yoga is just postures. It's a common misconception, and begs the question: 
Is there a connection between the content of these classes, and traditional understandings of the practice of haṭha yoga? 
Join us for a workshop exploring the haṭha yoga pradīpika: a text traditionally considered one of the best to study for an understanding of the practice of haṭha yoga. The text includes a wide variety of practices: āsana, prāṇāyāma, meditation, mudrā, and more.
Explore what an authentic haṭha yoga practice rooted in the traditional philosophies looks like in our upcoming workshop haṭha yoga: More than Postures. After you purchase, a recording of the workshop will be made available in your Student Portal, immeditately. 
Workshop Details
Teacher: Chase Bossart
Duration: 2 hours
Cost: $67
Type: Pre-Recorded Workshop
A recording of the workshop will be available in the Student Portal after purchase.
You can expect a conversation exploring:
Foundational principles and goals of

haṭha yoga

Criteria for determining whether practices are truly

haṭha yoga

or not

Traditional order of practices, from physical postures to meditation

Importance and role of

prāṇāyāma,

plus specific breathing techniques

Why associating haṭha yoga

exclusively with postures

is extremely limiting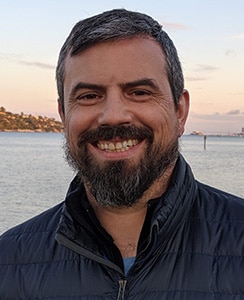 Executive Director of the Yoga Well Institute, Chase has been studying Yoga, Sanskrit, eastern philosophy and religion for nearly 30 years.
In 1991, as part of a study abroad program in Chennai, India, Chase took a semester-long course on Yoga Theory with Mr. TKV Desikachar that essentially set the direction for the rest of his life. He became a private student of Mr. Desikachar, who was his mentor and teacher for 20+ years.