Join us for Introduction to haṭha yoga pradīpika
If you've ever thought that haṭha Yoga class was just a restorative practice, you're missing out on the rich context available for your practice.
Haṭha Yoga comes from Haṭha Yoga Pradīpika, a text composed in the 15th Century CE. Pradīpika means a "light" or "lamp," and indeed the text is a guide for the practice of Haṭha Yoga.
Let your light shine and join us for a two hour workshop exploring this rich text!
"Introduction to Haṭha Yoga Pradīpika" is a two hour workshop. A recording of the workshop will be made available in your Student Portal immediately after purchase.
Workshop Details
Teacher: Chase Bossart
Cost: $67
Type: Pre-Recorded Event
Workshop recording immediately available in the Student Portal after purchase.
This workshop will explore a wide range of topics including:
Why a textual study of

haṭha yoga pradīpika

is valuable for your practice

The history and origin, and significance of haṭha yoga pradīpika in Yoga's history
The importance of a

Haṭha

Yoga practice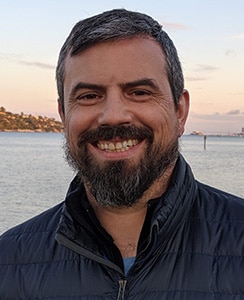 Executive Director of the Yoga Well Institute, Chase has been studying Yoga, Sanskrit, eastern philosophy and religion for nearly 30 years.
In 1991, as part of a study abroad program in Chennai, India, Chase took a semester-long course on Yoga Theory with Mr. TKV Desikachar that essentially set the direction for the rest of his life. He became a private student of Mr. Desikachar, who was his mentor and teacher for 20+ years.