Join us for 5 Tips for the Yoga Client Intake
In a Yoga private, everything is tailored to the individual and based on that person's needs and capabilities. It is in the client intake that you can glean the information you need to personalize the practice. 
But how can you gather such nuanced information from a brand new client in such a brief interaction?
Join us for 5 Tips for the Yoga Client Intake, a two hour workshop on March 16, Tuesday 4:30-6:30pm PT / 7:30-9:30pm ET. Please note, recordings of this workshop will not be available, so please plan to attend live!
Live Online Workshop
Date: Tuesday, March 16th, 2021
 Time: 4:30 pm – 6:30 pm PT / 7:30 – 9:30 ET
Location: Zoom link provided upon purchase.
Teacher: Chase Bossart
Cost: $67
Yoga Teachers of all levels & experience are welcome.
You will leave with an understanding of:
What questions to ask to get the insights you need in an initial intake

What to be listening for, or noticing, especially the non-verbal and energetic cue

How to carry out client intakes to create maximum impact in your clients' health and wellness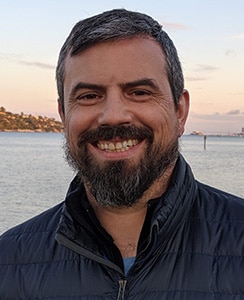 Executive Director of the Yoga Well Institute, Chase has been studying Yoga, Sanskrit, eastern philosophy and religion for nearly 30 years.
In 1991, as part of a study abroad program in Chennai, India, Chase took a semester-long course on Yoga Theory with Mr. TKV Desikachar that essentially set the direction for the rest of his life. He became a private student of Mr. Desikachar, who was his mentor and teacher for 20+ years.